We oversee the development of commercial properties, with a focus on residential communities and hotel projects, with a view to earning our investors above-market returns while paying special attention to sustainability. We are focused primarily on the Florida market.
To learn more about the partnerships, joint venture agreements and other ways to participate, please contact Seema Kara today. Once we understand your investment objectives, we'd be delighted to share appropriate projects with you.
We do what it takes to get you there.
We pride ourselves on our can-do attitude and ability to overcome the many obstacles any project will face
The team at Palmeira has more than 200 years of experience in real estate development, marketing and sales including luxury residential and multifamily communities, commercial real estate, and hospitality properties, and the development and project management of highly specialized, leading architectural buildings worth over $15 billion.
The Palmeira team is uniquely qualified to lead in land development, exhibiting the combined governmental, regulatory, financial, and industry expertise required in all phases of the real estate development process. From site identification, conceptual design, land use approvals, architectural and engineering studies, and construction package, to financing, constructing, and marketing the end product, Palmeira demonstrates responsible design, creative thinking and sound decision making.
Ken Scott, CPA
Chief Financial Officer
Ken began his career in public accounting with Coopers & Lybrand (now PWC) in their Boston office where he reached Audit Manager. He spent the past twenty-five (25) years working in commercial real estate as an accounting and finance professional. From 1998 to 2016 Ken worked for the Swerdlow Group, a prominent real estate developer located in Miami, Florida. Prior to that he worked for several prominent real estate developers in Boston, MA.
Ken is a senior-level accounting and finance professional with a proven track record of exemplary financial management. He has significant expertise across a broad range of disciplines throughout the Real Estate Industry such as Strategic Planning, Budgeting & Forecasting, Economic Modeling, Acquisition Due Diligence, Partnership Formations, Loan Structuring, Construction Financing and Contractor Oversight, and Occupancy Management
Most recently, Ken was the Chief Financial Officer of the Swerdlow Group, a Miami based private real estate company with a long history of building and managing millions of square feet of premium residential, commercial and industrial space primarily in Florida. In this role Ken directed all aspects of Swerdlow's accounting, finance and treasury functions.
In addition, Ken's responsibilities included:
Coordinating all due diligence and closings for multiple acquisitions working closely with lenders, legal and equity partners.

Overseeing partnership formations, assisting in creation of operating and other ancillary agreements.

Creating and disseminating partnership reporting and communications.

Providing finance and accounting oversight for $750M worth of new construction and renovation projects throughout South Florida and the rapid expansion of a multi-family portfolio which ultimately totaled 10,000 permitted condominiums (1,200 constructed) across six Florida projects.

Coordinating the acquisition of distressed real estate projects.

Overseeing company litigation (construction defects, Homeowner Association lawsuits).
Ken has been fortunate to work with many prominent companies throughout his career. Recent joint venture partners include Boston based institutions such as The Baupost Group (Hedge Fund) and Rockpoint Group (Private Equity), and New York based The LeFrak Organization.  Past affiliations include Long Wharf Capital (formerly Fidelity Real Estate), Colony Capital and Stanford University.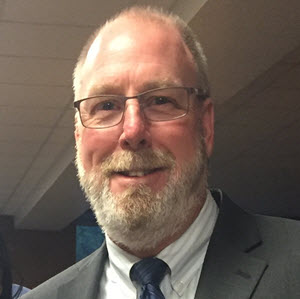 Minaz Rahemtulla, BEng
President, Hospitality Division
Minaz has over 25 years of experience in the hotel industry and  has successfully led new development, acquisitions, dispositions, refinancing and restructuring for the group in the last 10 years including the most recent successful sale of the Holiday Inn Express & Suites in Richmond Hill and Hampton Inn & Suites in Barrie and  achieving a record setting price for a Suburban Select Service Asset in Canada.
Minaz has extensive familiarity and experience in the hospitality industry and is currently consulting on new build, repositioning and rebranding assets in the USA, United Kingdom and Africa. Minaz brings valued relationships having actively worked, developed and led conversions with Marriott, Hilton, Hyatt,  IHG, Radisson, Wyndham and Best Western in Canada, USA, United Kingdom and Africa.
He currently severs as a Board Member of Jubilee Hospitality, a community association of 160 Hotels strong across Canada as well as the Owners Advisory Committee  for IHG serving on The Canada committee and The Holiday Express Brand Committee representing the interest of all IHG Owners for the past 2 years.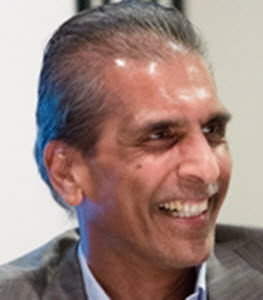 Murad Jiwani
Chief Construction Advisor
Murad is a civil engineering professional with over four decades of experience in the construction industry, including 11 years as Operations Manager at PCL Constructors Canada Inc. and 18 years as a volunteer consultant with IMARA Wynford Drive Inc. He has extensive North American and overseas experience on a huge number of highly complex construction projects.
Murad's reputation for effectively managing multiple large construction projects and consistently completing new developments on budget and schedule while ensuring safety and quality objectives makes him an indispensable member of the Palmeira team. His extensive experience in negotiation, mediation, labor relations, and conflict resolution are of particular importance as Palmeira negotiates and secures contracts throughout the construction process. Murad's decades of experience in the North American construction industry are coupled with broad experience in international markets. 
He has spent the majority of his career working with PCL Constructors Canada Inc. as both an independent consultant and in various management capacities. As a risk management consultant with PCL, Murad performed regular audits to validate safety, schedule, quality, and cost objectives on projects ranging from $50 million to $1 billion. In his role as Operations Manager, Murad grew the Toronto office from $100 million to $750 million volume within 11 years and expanded his team from 65 to 250 employees.
At IMARA Wynford Drive Inc., Murad oversaw the development, from acquisition of land, zoning, design, procurement, construction to owner/user occupancy and handover of the Ismaili Centre, Aga Khan Museum and Aga Khan Park in Toronto, projects valued at a combined $300 million. During this time, Murad also contributed, in a similar role, to the Delegation of the Ismaili Imamat project in Ottawa, valued at $90 million. He also spent five years as a Board Member at Toronto East General Hospital where he had the opportunity to oversee the design development of $250 million worth of capital project for the hospital.
Murad holds a Civil Engineering Diploma from Kingston-on-Thames College of Technology, U.K., is a Gold Seal Certified Project Manager of the Canadian Construction Association.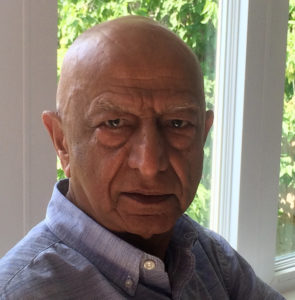 Our due diligence ensures a smooth project, successful sale or rental, and great returns
The right team ensures projects are completed on budget, on time, and with high quality
We oversee the purchase of land and the construction package and permitting
We finalize a financing package at a great price that meets our cash flow needs
Skilled project managers ensure a smooth construction process
Our real estate broker sells residential projects, or a mgmt. company runs the hotels

Palmeira is a proud supporter of the The Spark of Hope Foundation, which empowers bright young women in the Global South, especially in regions that are in turmoil or remote, to become tomorrow's leaders through providing scholarships for post-secondary education. With university education, each of them will impact thousands of lives as doctors, engineers, journalists, lawyers, managers, scientists, researchers, entrepreneurs and teachers. We invite you to join us in BECOMING A DONOR TODAY. Your gift will will be multiplied at least FIVE times and is fully tax deductible!